So, like any nerd, I enjoy playing with anagrams. It's even more fun when you can rearrange words and get something that makes sense, like rearranging Clint Eastwood, and getting Old West Action. So, as always, my thoughts turn to the Houston Texans. I wonder what we'll learn by rearranging some letters?
We can learn that Texans opponents facing Brian Cushing, can expect to incur bashing! (Full disclosure, I love this one.)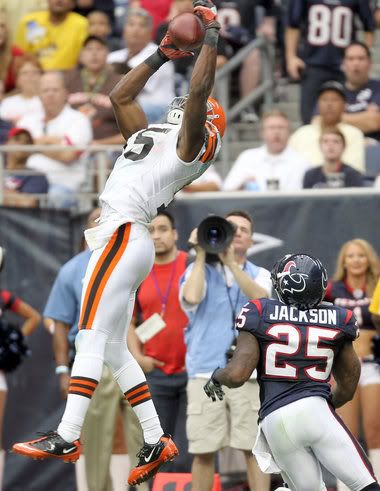 We can learn that Kareem Jackson makes me want to smack a one jerk.
But we already knew that stuff. What surprised me was finding that Chris Myers is an anagram of Miss Cherry. "WTF?" I said, but then I googled Chris Myers and found this: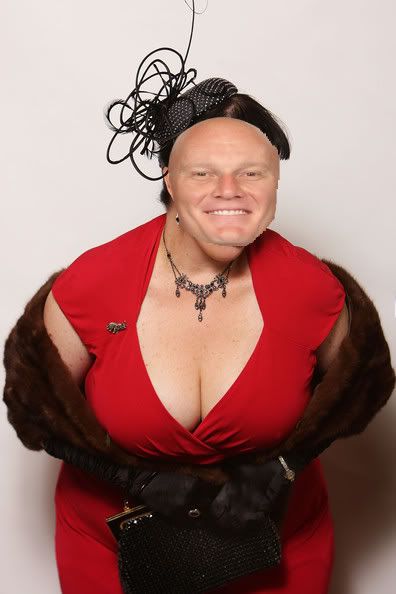 (Disclaimer: I use the words "google" and "crudely photoshop" interchangably.)
Going further, we can learn that Duane Brown is "urban owned", that Eric Winston is a "stoic winner", or that the Tennessee Titans are an "inane testes nest". (Or, you know, a "sane, sentient set", but that one made zero sense).
You can "see my candor" when I say that Demeco Ryans is getting back to form, and that the native Americans would call Danieal Manning "Nail Man, End Gain."
The accusations of the Texans as "dirty" by the Jaguars recently are confirmed when we open up Reliant Stadium, and see that it has the "dirtiest alumna", but that may only be because the Jags left Reliant as nothing more than "animal detritus."
And lastly, the biggest one of all. The Houston Texans. Do they "exhaust no snot?" Have they "shat xenons out?" Or is "Texas hunt soon" the prophetic phrase?
No, for the answer this week, you have to rearrange "Houston Texans W", and get "Texans own South." Now that's a proper anagram.